We are proud to present you the 3 rooms apartment A3F - Lead Grigorescu 103
so get all the information before you decide
și discută cu unul dintre consultanții noștri care îți vor oferi proiectul potrivit nevoilor tale
Learn more about 3 rooms apartment type A3 F – Lead Grigorescu 103
3 rooms apartment type A3 F – Lead Grigorescu 103
Bd. Nicolae Grigorescu 103,
Nicolae Grigorescu, Bucharest
And about our team dedicated to the project
Discover the facilities of the home and the area
și discută cu unul dintre consultanții noștri care îți vor oferi proiectul potrivit nevoilor tale
To help you in taking a decision
Read about the full description of the apartment and the project LEAD Grigorescu 103
Discover the only 3-bedroom apartment type A3F in the Lead Grigorescu 103 residential complex available on the 3rd floor.

The apartment has a surface of 68 sqm and is south-east oriented.

LEAD Grigorescu 103 is where you find yourself and get your balance.
LEAD GRIGORESCU 103. A boutique building, responsibly built for a small and distinguished community. The LEAD Grigorescu 103 residential complex is a low-rise building D+P+2E+3Er+4Er+5Er, in an extremely advantageous area for Bucharest residents, on Nicolae Grigorescu Boulevard 103. The 48 apartments of 2, 3 and 4 rooms will await their residents in an area with green spaces, family-friendly, oriented to the needs of family dynamics.

Finishes and attention to detail are essential attributes of an apartment block, regardless of the number of apartments or floors. LEAD Grigorescu 103 is built with the highest quality, durable materials that ensure both physical comfort - acoustic, visual and thermal, and a sense of security - so necessary at home.

LEAD Grigorescu 103 is where you find yourself and your balance.
Study the surroundings and the Nicolae Grigorescu area
where are located the properties of the project LEAD Grigorescu 103
The ideal address for a modern, active lifestyle that wants to stay connected to the city's attractions. The metro station on Magistrala 3, Nicolae Grigorescu - with connection to Magistrala 1, is only 900 m from your future home.
Pre-school and primary education institutions such as the British International School or Titu Maiorescu University, parks, restaurants such as Bistro Burghez, Berarilor Fortress or Casa Dante, Park Lake shopping centre, shops and the nearby food market are just some of the reasons why you will thank yourself later for your choice.
Once settled in your Grigorescu home, you will be able to warm up in the morning in the Lia Manoliu Sports Complex, the National Arena or the IOR Park, so Grigorescu is the place where you find yourself and get your balance. Where you smile and experience unique moments with your loved ones.
și discută cu unul dintre consultanții noștri care îți vor oferi proiectul potrivit nevoilor tale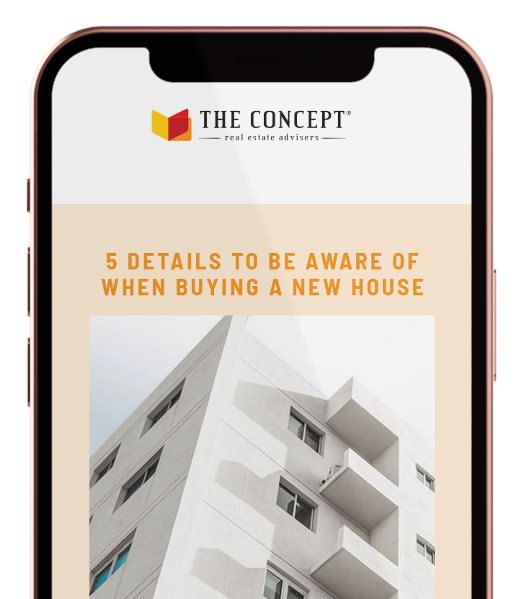 Throughout this time, I've seen many mistakes people make when planning a new home purchase. So, we've learned from their experiences and are eager to share them with you.
We have prepared for you a guide with 5 DETAILS TO BE AWARE OF WHEN BUYING A NEW HOUSE
and don't repeat on your own dime the mistakes others have made