WE HELP REAL ESTATE DEVELOPERS TO SELL THEIR ENTIRE PROJECTS
and end customers to find their next great property to live in or invest in.
and talk to one of our consultants who will offer you the project according to your needs
NICE TO MEET YOU
We are The Concept, the first real estate consulting company in Romania that combines sales services with media services.
More specifically, we help you sell your residential complexes and high-value real estate (land, commercial spaces and premium homes) in a professional way, with dedicated teams.
The company came to life in 2011, and step by step we grew into one of the leaders of the real estate services market in Romania, offering integrated Marketing, Sales, Consulting, PR, Social Media and Market Research solutions for some of the most important developers and investors in the real estate market.
WE PROVIDE YOU WITH THE HIGHEST STANDARDS OF SALES SERVICE
View all services
and talk to one of our consultants who will offer you the project according to your needs
This is how we grew up
from 2011 until today
2011
4 people started The Concept in a small apartment in Bucharest
The same year, 2 months later
We moved to a new office building in the center of Bucharest, the place that still houses the company's administrative office.
2012
We have established a strategy to focus brokerage services only on new Residential Projects
2017
We adjusted the strategy from brokerage services to Sales Outsourcing services on medium and large residential projects
2020
Strongest Growth: 532K in Turnover (+48%) & 110K in Profits (+185%).
2021
We launched the Investment Sales Division (investment asset brokerage services). Relaunched Heritage Properties (high-end property brokerage)
2022
We launched The Concept Podcast. We won the awards for Agency of the Year in Bucharest and Influencer of the Year.
Today
With a period of strong growth ahead, we are investing even more in our teams, company infrastructure and our presence on as many communication channels as possible, with the clear goal of becoming the market leader by the end of 2025.
AND WHAT ARE OUR ACHIEVEMENTS IN ALL THESE YEARS
Over
35
fully sold projects
Over
6
years of experience
Over
150
million euros in the value of the properties sold
and talk to one of our consultants who will offer you the project according to your needs
WE COULDN'T HAVE SUCCEEDED WITHOUT THE EXTRAORDINARY TEAM AT THE CONCEPT
19 people dedicated to our customers
View entire team
and talk to one of our consultants who will offer you the project according to your needs
Our merits were also recognized through awards
Thank you to those who believed in us
See what our customers also say
My first encounter with The Concept was when I bought an apartment in one of the projects sold by the company. I liked the professional way they treated me during the stages of the purchase, from how I was always updated with what was happening in the construction site to the moment when I signed and received the reception of the building.

I chose them as Sales Partners on my residential projects because The Concept bases its philosophy on the premise that seriousness and hard work prevail in any relationship. I see them as a valuable long-term partner.

The pleasant surprise of working with the sales team formed and managed by The Concept has been the alignment with our company values in terms of the importance they place on process. We believe that what determines the performance of a team or a project is not those one-off, extraordinary things that happen at a given moment, but rather the habits that the team has every day. We have found these habits that bring added value to the project in the sales team dedicated to the CORE New Times project.

We were pleasantly surprised to see that they are proactive, that they make plans and report back constantly and in an organized way, that they put a lot of emphasis on continuous improvement of the team, that they invest in the education of their colleagues and that they have a combination of strengths that make success inevitable: they are very good professionals in their field, very flexible and open to new ways of doing things.

I believe that the value of a man is also formed by the value of the people around him, the value of the team he has and leads. And that's what I've always tried to do. That's how I reached you. The recommendations were important, from people I trust. And I congratulate myself for the choice I made, because you are indeed a professional team, a team that does things like I have never seen anyone do before. And I'm convinced that if I hadn't done that, the sales would not have gone to the level that you guys have.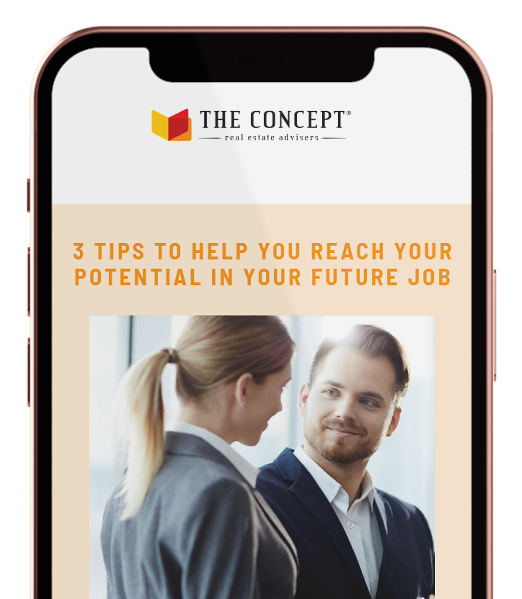 Throughout this time, I have seen many mistakes people make when they want to change jobs. So we've learned from their experiences and decided to share them with you.
We have prepared for you a guide with 3 TIPS TO HELP YOU REACH YOUR POTENTIAL IN YOUR FUTURE JOB
and don't repeat on your own dime the mistakes others have made