We are proud to present you
THE LEVEL APARTMENTS
and talk with one of our consultants who will present you a personalized offer
Learn more about THE LEVEL APARTMENTS
THE LEVEL APARTMENTS
Străulești entrance, 17-23
Străulești, Bucharest
And about our team dedicated to the project
To help you decide, discover the facilities of the area and the project
and talk with one of our consultants who will present you a personalized offer
If you still need more information
Get inspired from the project description THE LEVEL APARTMENTS.
The Level Apartments is a premium project located in the North area, currently in the final stages of completion. The residential complex consists of 6 floors and 7 set-backs, with a total of 127 units.
The second phase benefits from multiple premium elements, whether we refer to the exterior of the building (fully ventilated facade, terraces of at least 1.5 meters width with floating floors, electric charging for cars) or to the interior of the apartments (underfloor heating and temperature control in each room, integrated AC system in duct and slot multisplit system, etc.)
At the high ground floor, we find both spaces dedicated to services and the common space for relaxation for residents. The floors are made up of studios, 2, 3 and 4-room apartments. Each apartment will be delivered fully finished and individually metered.
With 3 main access points, The Level Apartments stand out due to their proximity to essential points of interest:


Herastrau Park (4 min)


Victory Square (8 min)


Multiple office centers


Baneasa Mall (12 min)


Quick access to DN1 and Otopeni Airport


Schools and sports centers (Deutsche Schule, Genesis)


Whether we are talking about the location's financing, the overall concept, the choice of finishes, the introduction of new technologies and innovative elements, or the attention paid to every detail, The Level projects are a testament to this commitment.
And the one of the neighbourhood Străulești from Bucharest
Where the project THE LEVEL APARTMENTS is located
Straulești Road is an important street in the north-western part of Bucharest, stretching for about 4.5 km. This street is generally two lanes in each direction and is intended for vehicular traffic, being important for access to the neighbourhoods in the area and for connecting with other major arteries in Bucharest. Straulești Road starts at the intersection with Petricani Street and ends at the intersection with Câmpul Pipera Street, intersecting other important streets such as Ion Ionescu de la Brad Boulevard, Erou Iancu Nicolae Street and Jandarmeriei Street.
On Straulesti Road you can find many shops, restaurants, cafes, as well as offices and headquarters of important companies. Also on this street is the campus of the Romanian-American University, as well as various educational institutions and medical centres.
Access to the complex can be made, in addition to the personal car, by bus lines 112 and 149 and the Jiului metro station (2.1 km away).
and talk with one of our consultants who will present you a personalized offer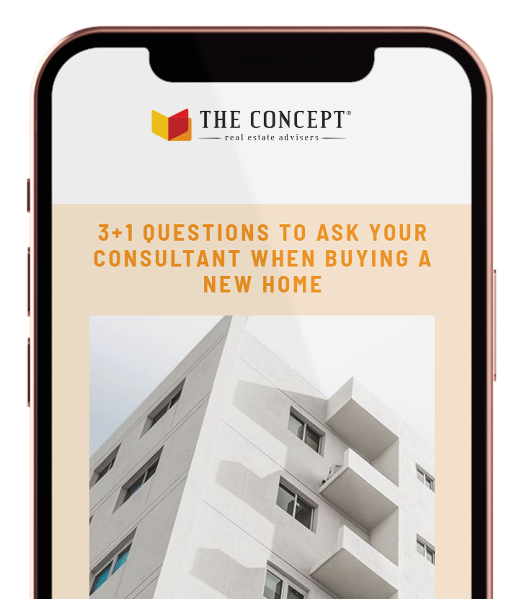 Throughout this time, I have seen many mistakes people make when buying a new home. So we've learned from their experiences and decided to share them with you.
We have prepared for you a guide with 3+1 questions to ask your consultant when buying a new home
and don't repeat on your own dime the mistakes others have made