WE ARE HAPPY TO PRESENT THE LAND IN
Corbeanca
and talk to one of our consultants who will show you the details of the transaction
Discover Extravilan land – Corbeanca Lake
which will bring you a profit on medium and long term
Extravilan land – Corbeanca Lake
Provisory construction authorization
And schedule a call with our sales team
Our experts will help you overcome every challenge of the transaction
Check out the facilities of the area
and talk to one of our consultants who will show you the details of the transaction
Learn more about Extravilan land – Corbeanca Lake
Situated in an exclusive location with many luxury residential projects (Corbeanca area), the land is located in an oasis of nature, overlooking the lake and covers an area of 2800 sqm, so it is the perfect place for your future residential construction.

Our colleagues are ready to help you with all the details you need, that's why we invite you to schedule an appointment today.
Discover the area Corbeanca from Bucharest
Corbeanca is located in the northern part of the county, on the banks of the Cociovaliștea River, which flows from the west of the commune into the Mocanului Valley forest, a few km from Bucharest.
The county road DJ101 runs through the commune, linking it to the west with Buftea (where it ends in DN1A) and to the east with Balotești (where it intersects with DN1) and Moara Vlăsiei.
A place in the middle of the nature where you can enjoy relaxing activities together with your friends or family.
and talk to one of our consultants who will show you the details of the transaction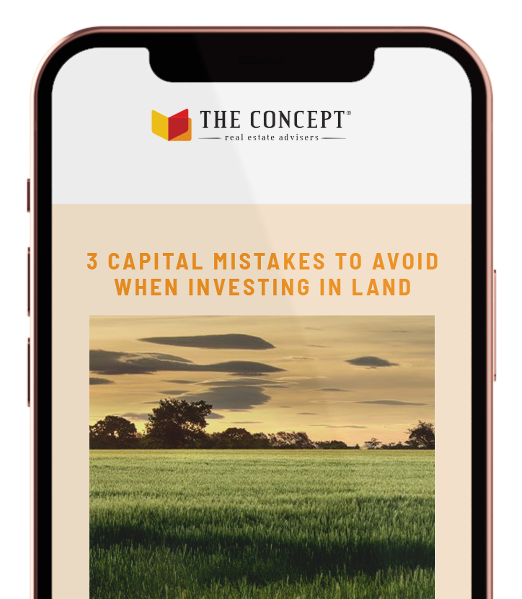 Throughout this time, I have seen many mistakes people make when investing in land. So we've learned from their experiences and decided to share them with you.
We have prepared for you a guide with 3 CAPITAL MISTAKES TO AVOID WHEN INVESTING IN LAND
and don't repeat on your own dime the mistakes others have made
Get in touch with us
We are processing your message.
Everything is okay
Your message has been sent!