We are proud to present you
Bragadiru Palace
and talk with one of our consultants about this opportunity
Discover Bragadiru Palace Land
which will bring you a profit on medium and long term
Bragadiru Palace Land
Calea Rahovei, 147-153
Cotroceni, Bucharest
And schedule a call with our sales team
Our experts will help you overcome every challenge of the transaction
Check out the facilities of the area
and talk with one of our consultants about this opportunity
Learn more about Bragadiru Palace Land
One of the most imposing buildings of Bucharest, Bragadiru Palace is an impressive construction, both in size and in architecture and decorations, with a special attention to detail: spiral staircases in Norman style, statues inserted in the facade, Venetian mirrors and balconies in Victorian style.

Bragadiru Palace and the surrounding plot are located in the historic part of Bucharest near Queen Mary Square, the People's House (Parliament Palace), the Orthodox Cathedral (Mitropolia) and Unirii Square (Centre of Bucharest).
Discover the area Cotroceni from Bucharest
Cotroceni is an area with great urban views, with a lively dynamic and close to all the places to which you have frequent or important trips: shops and supermarkets that you need every day, hospitals so that your health does not wait, and various means of transport that lead to different areas of Bucharest. In this area you can travel back in time from time to time. The streets have a bohemian feel, and their historical value is given by chic restaurants, museums and cultural institutions.
If you need to relax, Izvor Park, Botanical Garden are a few minutes away or you can choose between Cotroceni Palace, Cotroceni National Museum, Museum of Senses or you can opt for a special evening with your loved ones at the Bucharest National Opera. Live in the heart of lively and chic surroundings and enjoy every day the apartment you've been looking for!
and talk with one of our consultants about this opportunity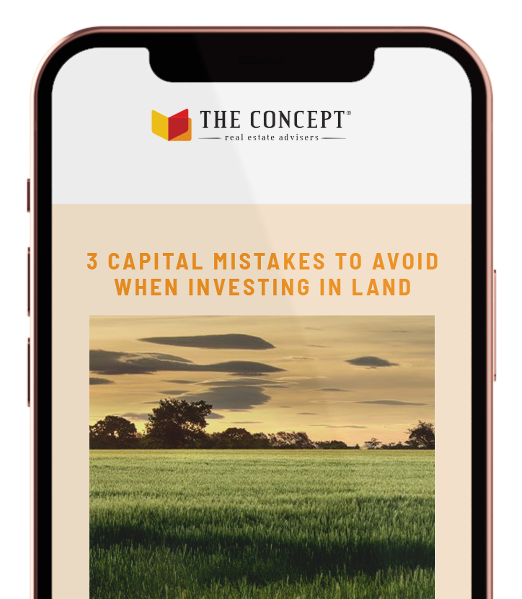 Throughout this time, I have seen many mistakes people make when investing in land. So we've learned from their experiences and decided to share them with you.
We have prepared for you a guide with 3 CAPITAL MISTAKES TO AVOID WHEN INVESTING IN LAND
and don't repeat on your own dime the mistakes others have made
Get in touch with us
We are processing your message.
Everything is okay
Your message has been sent!