We are proud to present you the 3 rooms apartment X9 in ECHO Tineretului
so get all the information before you decide
and talk with one of our consultants who will present you a personalized offer
Learn more about 3 rooms apartment type X9 – Echo Tineretului
3 rooms apartment type X9 – Echo Tineretului
Str. Gladitei nr. 15-17,
Tineretului, Bucharest
And about our team dedicated to the project
Discover the facilities of the home and the area
and talk with one of our consultants who will present you a personalized offer
To help you in taking a decision
Read about the full description of the apartment and the project Echo Tineretului
In the city, but surrounded by nature. Here's an ideal that many of you are looking for, and we're building it now for you! In a predominantly green area, at 15-17 Glădiței Street, ECHO Tineretului is located near a real natural oasis in the centre of Bucharest.

We invite you to find out more about the 3-bedroom apartments type X9 in the ECHO Tineretului residential complex available on the 1st, 9th and 10th floors. The apartments have a surface of 85,26 sqm (balcony included) and are oriented to the South-East. Our apartments, a natural choice.

Definitely SMART. Definitely ECHO!
Located in an oasis of nature and biodiversity in the middle of the capital, on Glădiței Street, in the immediate vicinity of Tineretului Park and the Văcărești Delta (declared a protected area), the ECHO Tineretului residential complex is an excellent solution for those who want to escape from the urban agglomeration and truly enjoy moments of peace and balance, in perfect harmony with nature.

Among the facilities of the complex are green spaces, underground and underground parking, shopping centres such as Bucharest Mall, Sun Plaza Mall, supermarkets, restaurants and cafes, fitness rooms and spas, educational institutions, Timpuri Noi and Unirii business areas, banks, hospitals and private clinics, Tineretului and Lumea Copiilor Parks or Văcărești Natural Park.

Echo Tineretului is located just 10 minutes from the centre of Bucharest and within walking distance from km 0 of the Capital, Unirii Square and Tineretului Boulevard, on Glădiței Street 15-17. The complex has bilateral access from Splaiul Unirii, but also from Calea Văcărești, the Mihai Bravu passage, public transport means such as Mihai Bravu metro station, tram line 34 or bus 313 being located right in the vicinity of the project. Our apartments, a natural choice. Definitely SMART. Definitely ECHO!
Study the surroundings and the Tineretului area
where are located the properties of the project Echo Tineretului
The Tineretului Park, the Children's World Park and the protected area Delta Văcărești coexist in harmony in the Tineretului area. A place suitable for students, young people or families, with multiple leisure places nearby, access to the boulevard, to the Splaiul Unirii area, Calea Văcărești and to the main means of public transport such as Mihai Bravu metro.
The Tineretului district benefits from pre-school, primary, higher and university education institutions such as the Gheorghe Șincai National College or the Dimitrie Cantemir and Titu Maiorescu Universities, as well as from necessary shopping centres such as Bucharest Mall or Sun Plaza. Weekends are for relaxing and going out with friends or family, so you can enjoy a gastronomic variety at the nearby Alouette Urban Osteria, Deschis Gastrobar or Mahalaua Cărămidarilor restaurants. Your lifestyle deserves the best.
and talk with one of our consultants who will present you a personalized offer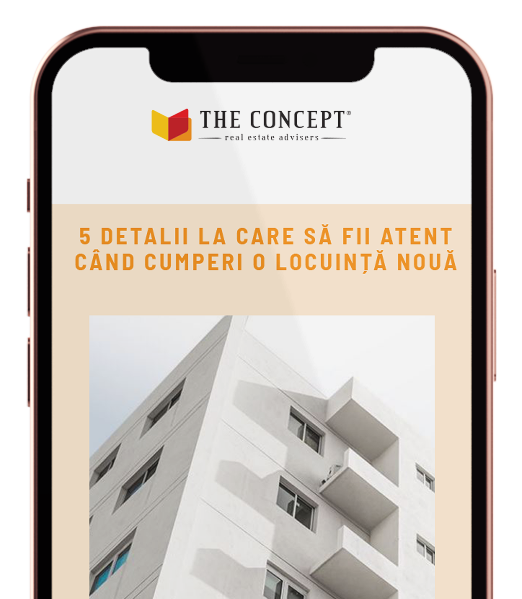 În tot acest timp, am vazut multe greșeli pe care oamenii le fac atunci când plănuiesc achiziția unei locuințe noi. Așadar, am învățat și noi din experiențele lor și ne-am horătât să le împărtășim cu tine.
We have prepared for you a guide with 5 detalii la care să fii atent când cumperi o locuință nouă.
și nu repeta pe banii tăi greșelile pe care le-au făcut alții
Get in touch with us
We are processing your message.
Everything is okay
Your message has been sent!