We are proud to present you the 3 rooms apartment type A8 in PRIMA VISTA
so get all the information before you decide
și discută cu unul dintre consultanții noștri care îți vor oferi proiectul potrivit nevoilor tale
Learn more about 3 rooms apartment type A8 in PRIMA VISTA
3 rooms apartment type A8 in PRIMA VISTA
Șoseaua Fabrica de Glucoză Nr. 6-8
Pipera, Bucharest
Available on floors 1, 2, and 3
And about our team dedicated to the project
Discover the facilities of the home and the area
Electrical Vehicles Charging Stations
și discută cu unul dintre consultanții noștri care îți vor oferi proiectul potrivit nevoilor tale
To help you in taking a decision
Read about the full description of the apartment and the project PRIMA VISTA
PRIMA Vista, the most ambitious project proposed by PRIMA Development for Bucharest, will surely surprise you with its architectural concept, but innovation is not only found on the exterior.

We invite you to discover the 3-room apartments of type A8, with surfaces of 78 and 93 sqm, facing West and East, available on floors 1, 2, and 3 in buildings 3 and 4.

PRIMA VISTA is a project that aims to become a landmark in the northern area of Bucharest, easily recognizable by all, where you can be proud to live.
PRIMA Vista, the most ambitious project that PRIMA Development proposes for Bucharest, will certainly surprise you with its architectural concept. The innovation is not only on the outside.

We invite you to discover what makes this project different, especially in terms of housing quality.
Get ready to see the most coveted business area with new eyes. If your office is already here or if you want to relocate your business here, it's a great idea to consider an apartment in PRIMA VISTA. The project is excellently located at the intersection of the most important streets, so you can benefit from excellent mobility at any time of the day without the worry of traffic.

15' City: A shopping mall, dozens of restaurants and cafes, gyms, supermarkets, all just a few minutes walk from your future home.

Want to go to the mountains for the weekend? It's a 2-minute drive from the parking lot to the highway that leads to your favorite skiing or relaxing location.

Mamaia, Olimp or Vama Veche? With the future A0 motorway you will have from Prima Vista to the sea only the motorway.
Study the surroundings and the Pipera area
where are located the properties of the project PRIMA VISTA
Pipera, one of the most select neighbourhoods in Bucharest. Located a few minutes from the Băneasa forest, in the immediate vicinity of the most famous kindergartens and private schools in Bucharest and Romania (American School, Mark Twain International School, etc.), the neighborhood offers many advantages that you can take advantage of in your free time and beyond.
Whether we are talking about the nearby restaurants and cafes: Starbucks, Gre Bakery, Elfi Sky Bar & Urban Kitchen, Garlic Pub, Studio 80 or shopping centres such as Ikea, Băneasa Shopping Center, Metro, Pipera offers quick access to the Jolie Ville shopping centre, the Lidl convenience store and the most important international schools: American School, British School, Lycee Francais, Mark Twain or Avenor or the main social and private clubs: Stejarii Country Club or Atlantis Club.
With the purchase of a home in Pipera, you will enjoy a new lifestyle and quickly integrate into a community of active people, connected to the latest news, concerned with beauty and a peaceful, safe life.
și discută cu unul dintre consultanții noștri care îți vor oferi proiectul potrivit nevoilor tale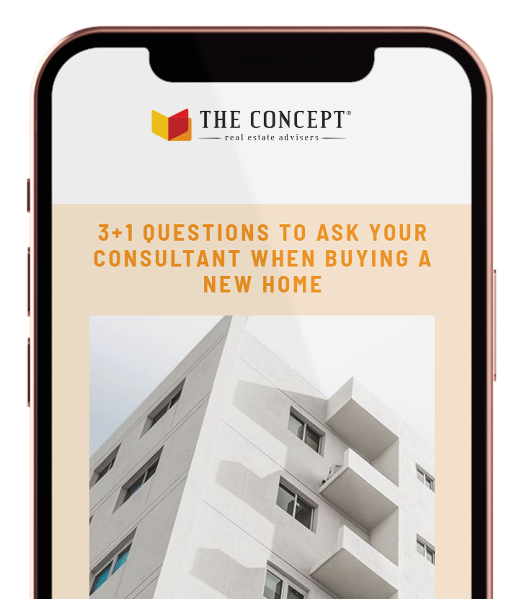 Throughout this time, I have seen many mistakes people make when buying a new home. So we've learned from their experiences and decided to share them with you.
We have prepared for you a guide with 3+1 questions to ask your consultant when buying a new home
and don't repeat on your own dime the mistakes others have made
Get in touch with us
We are processing your message.
Everything is okay
Your message has been sent!