We are proud to present you
PAJUREI 3 RESIDENCE
and talk with one of our consultants who will present you a personalized offer
Learn more about PAJUREI 3 RESIDENCE
PAJUREI 3 RESIDENCE
Pajurei 3 street
Bucureștii Noi, Bucharest
And about our team dedicated to the project
To help you decide, discover the facilities of the area and the project
Electrical Vehicles Charging Stations
and talk with one of our consultants who will present you a personalized offer
If you still need more information
Get inspired from the project description PAJUREI 3 RESIDENCE.
Pajurei 3 Residence is a place for those who enjoy living a luxurious lifestyle. There are 163 apartments, including exceptional duplex apartments, that are designed with energy efficiency elements and technology-based features. Residents can enjoy life on their terms, with a healthy lifestyle at their fingertips, from a mid-day dip in the pool to a family dog walk after dinner.

Experience luxurious living with spacious apartments, sustainable and healthy lifestyle in a safe community.

Pajurei 3 is a residential complex of 163 luxury apartments in Sector 1, Bucurestii Noi, Bucharest.

The apartments are premium and sustainable, with plenty of storage space and top-notch interior design for the common areas. Pajurei 3 will have 3 blocks (P+6 with duplex) and 2 phases (Phase 1: Block A and Phase II: Block B1 and B2).

Facilities include a gym, outdoor swimming pool in the common area, barbecue area, two children's playgrounds, dog park, game area, event hall, and a reading room. Green spaces are provided within the project, from the terrace area to the common area on the ground floor and even on the special roof terrace.
And the one of the neighbourhood
Where the project PAJUREI 3 RESIDENCE is located
Bucurestii Noi is one of the most vibrant neighborhoods in Bucharest, which has been built in recent years and offers a lot of facilities for both residents and visitors alike.
This neighborhood is located in the northern part of the city and is known for its wide and clean streets, which offer a sense of space and freedom, away from the hustle and bustle of the city center. Residents of this neighborhood can enjoy a variety of green spaces, parks, and recreational areas, such as Bazilescu Park or Bucurestii Noi Park, which are perfect places to spend time with family or to exercise.
In addition, Bucurestii Noi offers a lot of options for shopping and entertainment, such as Promenada Mall or Cinema City, which are designed to satisfy any taste and desire. Moreover, the area is well-served by public transportation, making commuting easy and convenient.
Modern architecture and nicely designed streets complete this contemporary and sophisticated atmosphere of the neighborhood. Thus, Bucurestii Noi is an ideal choice for those who want to live in a modern and elegant environment, in a neighborhood with a vibrant energy and plenty of possibilities for leisure activities.
and talk with one of our consultants who will present you a personalized offer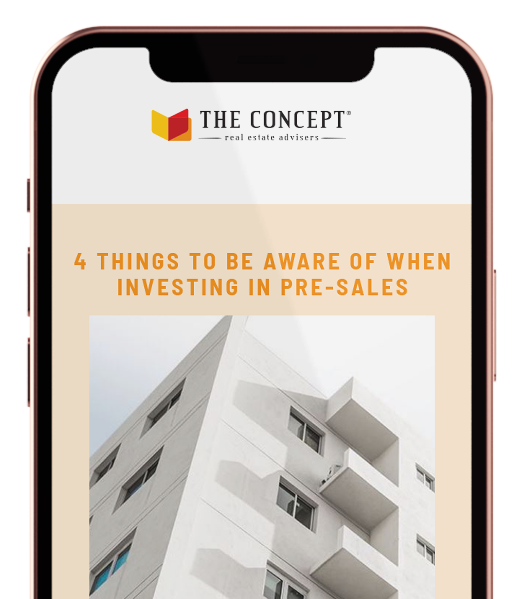 Throughout this time, I've seen many mistakes people make when investing in pre-sales. So, we've learned from their experiences and decided to share them with you.
We have prepared for you a guide with 4 THINGS TO BE AWARE OF WHEN INVESTING IN PRE-SALES
and don't repeat on your own dime the mistakes others have made
Get in touch with us
We are processing your message.
Everything is okay
Your message has been sent!