We are proud to present you
NOBLE PIATRA CRAIULUI
and talk with one of our consultants who will present you a personalized offer
Learn more about NOBLE PIATRA CRAIULUI
NOBLE PIATRA CRAIULUI
str. Piatra Craiului Nr 39, District 6
Crângași, Bucharest
58 parking lots + 36 bicycles parking
And about our team dedicated to the project
To help you decide, discover the facilities of the area and the project
Electrical Vehicles Charging Stations
and talk with one of our consultants who will present you a personalized offer
If you still need more information
Get inspired from the project description NOBLE PIATRA CRAIULUI.
Noble Piatra Craiului is a charming complex of 52 apartments that excels in construction quality, energy efficiency, and privileged location in a green area of the city.

The location benefits from quick connections to main roads and easy access to all points of interest, while the green surroundings and proximity to parks and Lake Morii offer the much-needed oasis of tranquility to detach from the daily hustle and bustle.
And the one of the neighbourhood Crângași from Bucharest
Where the project NOBLE PIATRA CRAIULUI is located
No matter where you are, personally or professionally, a modern apartment in an area that encompasses it all is the result we all want. Moving to the Crângași district will give you quick access to tram 41 or Crângași metro. Children's education is the most important, that's why in Crangași you will be close to one of the best universities - Politehnica, but when it comes to relaxation you will have IDM Club or Magic Place Aqua Park at your disposal. Also, Crangași Park, together with the Morii Lake, are the two reasons why it's worth choosing the area with your family.
Crângași area is in a transformation phase and a new business pole is developing here with Orhideea Towers, The Bridge buildings or Sema Park. A long daily commute is directly proportional to your time. Sometimes a flawless personal image, the one that helps you to be in control, also translates into no traffic delays or a busy commute to and from college or the office.
Choose a strategic location, a 0-point on a social axis determined by your lifestyle that we're eager for you to discover.
and talk with one of our consultants who will present you a personalized offer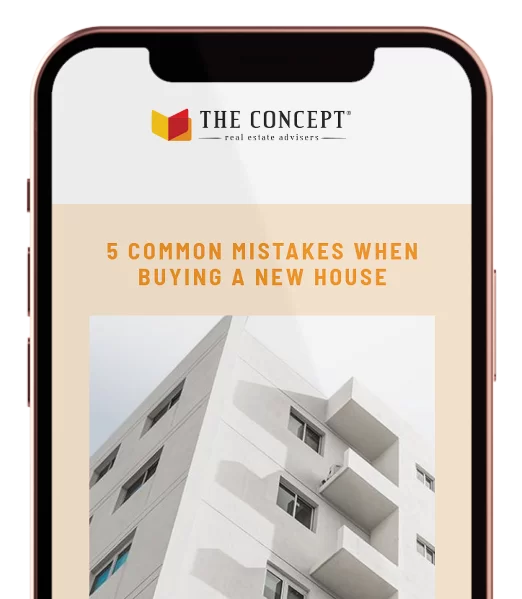 Throughout this time, I have seen many mistakes people make when buying a new home. So we've learned from their experiences and decided to share them with you.
We have prepared for you a guide with 5 common mistakes when buying a new house
and don't repeat on your own dime the mistakes others have made