We are proud to present you
ALEZZI ODYSSEY
and talk with one of our consultants who will present you a personalized offer
Learn more about ALEZZI ODYSSEY
ALEZZI ODYSSEY
Mamaia Nord 14, Mamaia-Sat
Constanța
13.000m2 underground parking
And about our team dedicated to the project
To help you decide, discover the facilities of the area and the project
Electrical Vehicles Charging Stations
and talk with one of our consultants who will present you a personalized offer
If you still need more information
Get inspired from the project description ALEZZI ODYSSEY.
The project is currently under development and, upon completion, will consist of 4 buildings with 4 stair structures arranged over 11 floors, offering a total of 579 two-bedroom apartments with various layouts to satisfy even the most discerning tastes.

ALEZZI ODYSSEY is a residential complex that boasts exceptional features, excellent location, sustainable architecture, gardens, and relaxation areas, premium apartments with generous terraces, and top-quality finishes. You have the opportunity to become part of the ALEZZI family and enjoy a vacation all year round in your own home!

A multitude of amenities, spacious areas, intelligent layouts, gardens, and sustainable architecture successfully complement the project's proximity to the sea. These advantages create the perfect environment for an ecological, harmonious, and modern lifestyle.

The apartments are turnkey and include the following facilities:

Ventilated façade with a thermal insulation system made of basalt mineral wool
Balconies with secure glass balustrades
3 fast Schindler elevators in each building
Imported anti-burglary metal exterior door
Sanitary, electrical, and thermal installations
Individual utility connections with separate contracts
MDF interior doors
Cable TV and internet network via fiber optics
Inverter air conditioning, 12,000 BTU, class A++
VEKA 70 PVC windows, 5 chambers for excellent sound and thermal insulation, 2 gaskets for good sealing and protection, German profile
Condensing central heating unit
Marazzi parquet-type tiles
Decorative and thermally efficient aluminum radiators
Bathrooms equipped with tiles, faience, and sanitary ware
Energy efficiency through sustainable solutions
Alezzi Odyssey is where your plans become reality!

The most recent exclusive project signed by the ALEZZI team, following over 30 years of experience in developing renowned projects such as MAMAIA SUMMERLAND, ALEZZI BEACH RESORT, and ALEZZI INFINITY RESORT & SPA.

The area between Mamaia and Navodari is experiencing real expansion and rapid development.

Strategically located in Mamaia Nord, just 700 meters from the sea, in the heart of the resort, ALEZZI ODYSSEY is the latest project of the ALEZZI team – ambitious, comfortable, safe, and with the desire to transform your vacation into your home.

Join us in the ALEZZI family and invest in a complex with premium facilities in close proximity to multiple points of interest.

Your home by the sea... all year round!

2 minutes from the beach
2 minutes from the clubbing area
20 minutes from Mihail Kogalniceanu Airport
5 minutes from the A2 highway
On-site restaurant and terraces

Alezzi.ro represents one of the most remarkable real estate developers in Constanta, Mamaia, and Mamaia Nord. Since the completion of our first project over 29 years ago, we have left our mark on the Constanta real estate market with renowned projects such as Hotel Oxford Constanta, ALEZZI BEACH RESORT, ALEZZI INFINITY RESORT & SPA, and now ALEZZI ODYSSEY and ALEZZI TOWERS, all of which boast exceptional features.

In all our projects, we invest heart and soul, building responsibly, paying attention to detail, and creating innovative architecture that becomes your home! We constantly invest in quality and continuously develop as we conceive new projects.
And the one of the neighbourhood Mamaia Nord from Constanța
Where the project ALEZZI ODYSSEY is located
Mamaia Nord is a special holiday destination that perfectly blends the relaxed beach atmosphere with a diverse range of entertainment activities. This area of the Mamaia resort, located to the north of the famous Siutghiol Lake, promises you a memorable experience in the heart of the Black Sea.
With its fine and sparkling sand, vast and welcoming beaches will entice you to indulge and enjoy the spectacular sunsets over the calm waters of the sea. Here, you can savor simple pleasures like leisurely strolls along the shoreline or moments of joy with friends and family in a summer setting.
Mamaia Nord offers more than just dreamy beaches. It captivates you with numerous options for fun and adventure. If you crave adrenaline and excitement, you can choose from water sports such as jet-skiing, kitesurfing, or windsurfing. The warm and tranquil waters of Siutghiol Lake are perfect for experiencing these unforgettable activities.
If you're in search of entertainment and fun, you can explore the nearby clubs and bars, which will welcome you with music and a vibrant atmosphere. Whether you want to party until dawn or enjoy a peaceful evening in one of the luxury spas in the area, Mamaia Nord caters to all preferences with its rich offerings.
and talk with one of our consultants who will present you a personalized offer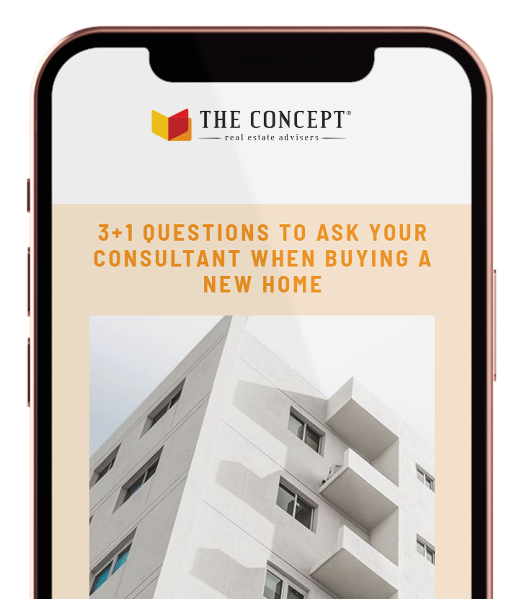 Throughout this time, I have seen many mistakes people make when buying a new home. So we've learned from their experiences and decided to share them with you.
We have prepared for you a guide with 3+1 questions to ask your consultant when buying a new home
and don't repeat on your own dime the mistakes others have made
Get in touch with us
We are processing your message.
Everything is okay
Your message has been sent!