We are proud to present you
TRIO BRIDGE VIEW
and talk with one of our consultants who will present you a personalized offer
Learn more about TRIO BRIDGE VIEW
TRIO BRIDGE VIEW
Splaiul Independenței 294 E,
Crângași, Bucharest
And about our team dedicated to the project
To help you decide, discover the facilities of the area and the project
Electrical Vehicles Charging Stations
and talk with one of our consultants who will present you a personalized offer
If you still need more information
Get inspired from the project description TRIO BRIDGE VIEW.
In TRIO Bridge View there is a list of items that will confirm and encourage your lifestyle, both for your personal comfort and satisfaction. From the configuration of apartments in the three-block residential complex, to the premium amenities within the complex, to the increased mobility, everything will suit a dynamic lifestyle. Whether you need to get to class quickly, to your morning meetings at the office or just want to relax for a walk in the park, everything is now closer to you once you settle into your apartment in TRIO BRIDGE VIEW located at 294E Splaiul Independenței, a stone's throw from Crangași metro. The three blocks ensure you an exceptional panoramic view if you choose a high-rise apartment, and the Smart Home system and the list of finishes and technical equipment are just some of the advantages.

TRIO BRIDGE VIEW benefits from ventilated facades in combination with traditional ones. The effect is modern, innovative and supported by ambient lighting using LED technology. The thermal insulation of the ventilated facades is made of mineral wool, and in the case of the traditional ones, of 10 cm polystyrene, which ensures increased energy performance.

TRIO BRIDGE VIEW residential complex also has spaces dedicated to both individual and family activities, innovative solutions for electric vehicle charging and finally, special spaces to encourage future connections between community members.

TRIO BRIDGE VIEW is the result and work of a team of professionals, internationally recognized architects and designers.
And the one of the neighbourhood Crângași from Bucharest
Where the project TRIO BRIDGE VIEW is located
No matter where you are, personally or professionally, a modern apartment in an area that encompasses it all is the result we all want. Moving to the Crângași district will give you quick access to tram 41 or Crângași metro. Children's education is the most important, that's why in Crangași you will be close to one of the best universities - Politehnica, but when it comes to relaxation you will have IDM Club or Magic Place Aqua Park at your disposal. Also, Crangași Park, together with the Morii Lake, are the two reasons why it's worth choosing the area with your family.
Crângași area is in a transformation phase and a new business pole is developing here with Orhideea Towers, The Bridge buildings or Sema Park. A long daily commute is directly proportional to your time. Sometimes a flawless personal image, the one that helps you to be in control, also translates into no traffic delays or a busy commute to and from college or the office.
Choose a strategic location, a 0-point on a social axis determined by your lifestyle that we're eager for you to discover.
and talk with one of our consultants who will present you a personalized offer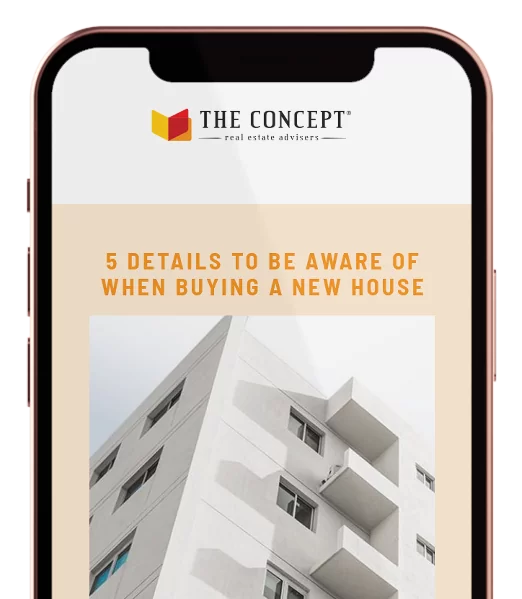 Throughout this time, I've seen many mistakes people make when planning a new home purchase. So, we've learned from their experiences and are eager to share them with you.
We have prepared for you a guide with 5 DETAILS TO BE AWARE OF WHEN BUYING A NEW HOUSE
and don't repeat on your own dime the mistakes others have made