We are proud to present you the 5 rooms villa type 15A in Pipera 180
so get all the information before you decide
and talk with one of our consultants who will present you a personalized offer
Learn more about 5 rooms villa type 15A – Pipera 180
5 rooms villa type 15A – Pipera 180
Blvd. Pipera 180,
Pipera, Bucharest
And about our team dedicated to the project
Discover the facilities of the home and the area
Electrical Vehicles Charging Stations
and talk with one of our consultants who will present you a personalized offer
To help you in taking a decision
Read about the full description of the apartment and the project PIPERA 180
Find out more about the 5-bedroom house type 15A in the Pipera 180 residential complex. The house has an area of 278 sqm (private garden included).

The house benefits from garage and terrace, first floor, jacuzzi, interior elevator or doubling the property - the possibility to buy two coupled houses to satisfy the need of space for all your passions.

Pipera 180 means 32 top villas, next to the American School, in a premium area of Bucharest.
Pipera 180 means 32 top villas, next to the American School, in a premium area of Bucharest. Nature, design, aesthetics and technology. All combined in a project of taste and refinement in the north of Bucharest (Pipera), near the American School.

Walks with your loved ones, with the family, jogging sessions or spontaneous picnics now have the perfect place: Băneasa Forest. The houses benefit from extra options such as a garage and terrace upstairs, jacuzzi, indoor lift or doubling the property - the possibility to buy two houses coupled together to satisfy the need for space for all your passions.

Top quality finishes and materials, excellent location, architecture and unique concept of the Pipera 180 residential project will make you feel like you belong here. In Pipera 180 tastes matter and are certainly discussed, but in a productive and constructive direction. We appreciate clients who know exactly what they want, and we are happy to advise those who need ideas and suggestions. Such a location naturally attracts people who respect discretion and enjoy a life of prosperity, so business opportunities and lifelong friendships quickly emerge in the Pipera 180 community.

Choose the life you deserve in a dream home!
Study the surroundings and the Pipera area
where are located the properties of the project PIPERA 180
Pipera, one of the most select neighbourhoods in Bucharest. Located a few minutes from the Băneasa forest, in the immediate vicinity of the most famous kindergartens and private schools in Bucharest and Romania (American School, Mark Twain International School, etc.), the neighborhood offers many advantages that you can take advantage of in your free time and beyond.
Whether we are talking about the nearby restaurants and cafes: Starbucks, Gre Bakery, Elfi Sky Bar & Urban Kitchen, Garlic Pub, Studio 80 or shopping centres such as Ikea, Băneasa Shopping Center, Metro, Pipera offers quick access to the Jolie Ville shopping centre, the Lidl convenience store and the most important international schools: American School, British School, Lycee Francais, Mark Twain or Avenor or the main social and private clubs: Stejarii Country Club or Atlantis Club.
With the purchase of a home in Pipera, you will enjoy a new lifestyle and quickly integrate into a community of active people, connected to the latest news, concerned with beauty and a peaceful, safe life.
and talk with one of our consultants who will present you a personalized offer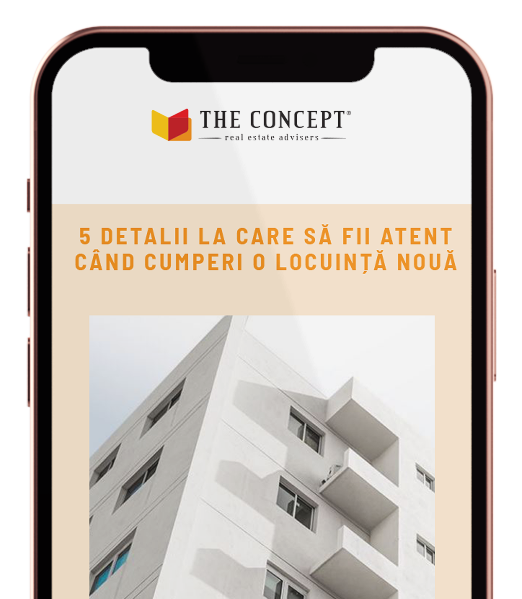 În tot acest timp, am vazut multe greșeli pe care oamenii le fac atunci când plănuiesc achiziția unei locuințe noi. Așadar, am învățat și noi din experiențele lor și ne-am horătât să le împărtășim cu tine.
We have prepared for you a guide with 5 detalii la care să fii atent când cumperi o locuință nouă.
și nu repeta pe banii tăi greșelile pe care le-au făcut alții
Get in touch with us
We are processing your message.
Everything is okay
Your message has been sent!