We are proud to present you
UPLAKE RESIDENCE
and talk with one of our consultants who will present you a personalized offer
Learn more about UPLAKE RESIDENCE
UPLAKE RESIDENCE
Strada Păcii Nr. 26,
Chitila, Bucharest
48 apartments, 6 semi-detached villas and 5 individual villas
And about our team dedicated to the project
To help you decide, discover the facilities of the area and the project
Real Estate Central Heating
and talk with one of our consultants who will present you a personalized offer
If you still need more information
Get inspired from the project description UPLAKE RESIDENCE.
Located between the edge of the Mogoșoaia forest and the shore of Lake Chitila, in an oasis of nature and tranquility, the UpLake complex consists of 47 apartments, 3 boutique apartments and 8 villas with their own swimming pool.

UpLake Residence offers a spectacular view of Lake Chitila or the Mogoșoaia forest. The well-calculated location of the Uplake Residence complex is close to the energy of the city, yet secluded enough for the peace and quiet of nature. Each property has been meticulously designed to be transformed into a distinguished home where new owners can enjoy the highest standard of living. All materials, and finishes have been chosen to install an atmosphere of comfort and relaxation. A home is not just a string of materials and finishes, it is an expression of lifestyle.

Through the villas and apartments built in the Uplake Residence complex we elevate the lifestyle of the new owners and bring it to the level of art. UpLake Residence combines design elements with state-of-the-art technology, facilities and complex amenities for people who want an eclectic lifestyle in a quiet area close to Bucharest.
And the one of the neighbourhood Chitila from Bucharest
Where the project UPLAKE RESIDENCE is located
Once settled in one of the most modern residential complexes in Chitila, you can take a walk through the Dendrological Park or take a run to the Stejarii Country Club where you can enjoy a variety of sports and recreational activities for the whole family.
We know that you need an education at the highest level for your children, that's why in Chitila you can find Kindergarden Voinicel, Primary School Ion Olteanu and Secondary School Professor Ion Vișoiu. Everyday shopping can easily be done in LIDL, Mega Image or Colloseum Mall. Kaufland Străulești, and if you want to keep fit, you have access to the fitness room, sports centre and several restaurants with delicious food.
In Chitila you enjoy the best of both worlds - the world of nature that offers you fresh air, coolness and peace, but you stay close to the world of the city that offers you energy, a thriving social and professional life. Yes, you really can have it all.
and talk with one of our consultants who will present you a personalized offer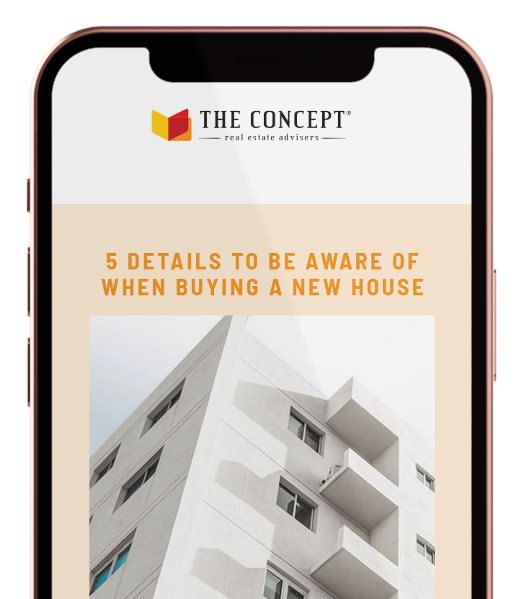 Throughout this time, I've seen many mistakes people make when planning a new home purchase. So, we've learned from their experiences and are eager to share them with you.
We have prepared for you a guide with 5 DETAILS TO BE AWARE OF WHEN BUYING A NEW HOUSE
and don't repeat on your own dime the mistakes others have made