We are proud to present you
MARINA SNAGOV
and talk with one of our consultants who will present you a personalized offer
Learn more about MARINA SNAGOV
MARINA SNAGOV
Tâncăbești Village, Str. Bisericii
Tâncăbești, Snagov
66 parking lots for cars, 33 parking lots for boats
And about our team dedicated to the project
To help you decide, discover the facilities of the area and the project
and talk with one of our consultants who will present you a personalized offer
If you still need more information
Get inspired from the project description MARINA SNAGOV.
Many people talk, but few have the opportunity to live such a beautiful experience. Physically beautiful. Spiritually beautiful.

The experience of a trip to Lake Snagov, in silence, out of sight, with only the people you choose to accompany you. It can be your family, it can be your friends, or it can be people like you who wanted a different life. People who wanted to live in a different... Sophisticated... Quiet community. Marina Snagov community. Welcome... home.

Marina Snagov is a new residential project of 33 luxury villas with private pontoons and marina, located on the shore of Snagov Lake. Marina Snagov is built on a 2.1ha plot of land on which 33 villas Gf+1 and Gf+2 with 4,5 and 6 rooms will be built, totalling a total built area of approximately 9.700 sqm. Among the project's facilities are individual pontoons to Snagov Lake, lounge area, landscaped playground, photovoltaic panels, heat pumps, underfloor heating and high quality finishes.

We couldn't find a more special place to start your journey. On the shores of Lake Snagov, with a wide opening to the beauty of these places. A wide pontoon, dedicated to the complex, will open your eyes even more to living in harmony with the beauty of nature. Getting on the boat? Or do you choose to watch from the pontoon with your friends?
And the one of the neighbourhood Snagov
Where the project MARINA SNAGOV is located
When nature calls, you answer. In Snagov, you'll have special places for boats, for when you want to feel the lake breeze or when you want to go out for a fishing trip. Snagov Forest is a fragment of the fabulous old Vlăsiei Forest, which stretched over 4 counties and 5 towns. Both the lake and the forest have been declared a nature reserve since 2000, being a protected area due to its geological value and richness of flora and fauna.
The location will welcome you with open arms for picnics, walks and bike rides. Free of hazards, with footpaths, signposts and accessible trails, it will be impossible to get lost. You're surrounded by beech trees, gorillas and also by non-native friends: deer, roe deer and pheasant. If you need more options, you can enjoy Edenland Park, Tâncăbești Park or Snagov Dendrological Collection.
When you need your time to relax, in Snagov you can choose between the Arkadia Horse Riding Club, Wakeboarding HighSports or Villa 23 Resort Spa. After a walk in nature, you deserve a delicious meal. You can enjoy it with friends or family in restaurants like Chef Experience, Coliba Haiducească Snagov or Snagov Club in the area.
Planning your next seaside or mountain getaway? In Snagov, you're minutes away from Otopeni Airport and DN1, so we can only wish you a pleasant holiday. Live in the heart of nature and enjoy all the beauties it has to offer - from views and tranquility to activities and fresh air!
and talk with one of our consultants who will present you a personalized offer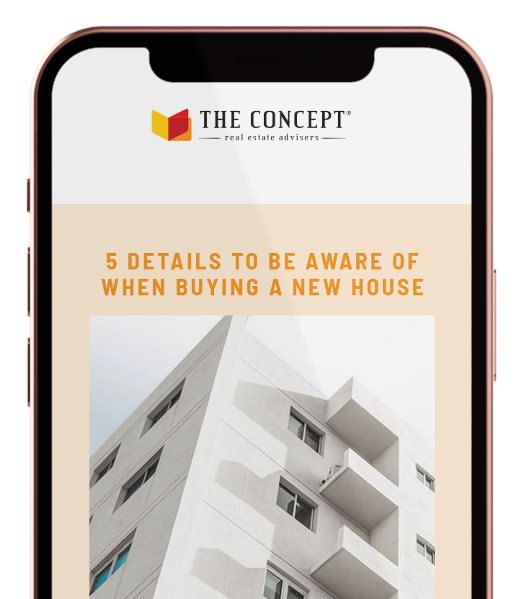 Throughout this time, I've seen many mistakes people make when planning a new home purchase. So, we've learned from their experiences and are eager to share them with you.
We have prepared for you a guide with 5 DETAILS TO BE AWARE OF WHEN BUYING A NEW HOUSE
and don't repeat on your own dime the mistakes others have made
Get in touch with us
We are processing your message.
Everything is okay
Your message has been sent!