We are proud to present you
ALEZZI INFINITY
and talk with one of our consultants who will present you a personalized offer
Learn more about ALEZZI INFINITY
ALEZZI INFINITY
Promenada D10 street, Mamaia-Sat
Constanța
Underground and surface parking lots
And about our team dedicated to the project
To help you decide, discover the facilities of the area and the project
Electrical Vehicles Charging Stations
and talk with one of our consultants who will present you a personalized offer
If you still need more information
Get inspired from the project description ALEZZI INFINITY.
Located in the first line by the seaside, Alezzi Infinity Resort & SPA is a premium aparthotel, totally different, a new concept through colors, light, and design, ensuring the guests' comfort through the offered amenities.

Alezzi Infinity Resort & SPA provides a luxury and relaxation experience for all its guests. The complex offers 41 modern apartments and studios equipped with kitchenettes and premium 5-star standard facilities.

Infinity pool and 2 swimming pools, Spa&Fitness, reception, and a 5-star hotel complete the seaside resort. Alezzi Infinity Resort & SPA is a modern and exclusive project that offers a select lifestyle and a luxurious setting, fulfilling the desires and needs of each customer.

The completed complex in 2022, with over 400 two-bedroom, three-bedroom apartments, and studios in Mamaia Nord, proposes a new select philosophy of living through the intelligent layouts of the apartments and the general infrastructure of the project, which includes numerous facilities for residents. Alezzi Infinity Resort & SPA is developed in Mamaia Nord, in the first line by the beach, and comprises turnkey apartments with superb sea views. We aim to offer you a lifestyle, not just apartments, and for this, we have prepared numerous amenities:

VEKA PVC carpentry
4-season Low-E windows
Ventilated facades
Floors clad with imported ceramic tiles
Walls finished with washable paint
MDF interior doors
Fully equipped bathrooms
Individual utility connections with separate contracts
Air conditioning; modular sockets and switches
Staircase house equipped with granite, stainless steel balustrades, motion sensor ceiling lights
6 Schindler elevators
The luxurious complex with apartments for sale in Mamaia Nord benefits from a multitude of facilities such as the Sky Bar with rooftop terrace, SPA area, Fitness/Aerobic indoor & outdoor, rooftop jogging area, infinity pool with landscaped terrace, outdoor pools for adults and children, pool bar, children's playground, inner garden, restaurant with outdoor terrace, lounge, piano bar, offices (administration, reception), valet parking, covered parking, electric car charging station.

Enjoy a variety of premium facilities, such as Infinity Bar with indoor terrace, SPA area with jacuzzi, dry sauna, indoor fitness room, jogging terrace, infinity pool with landscaped terrace, 3 outdoor pools for adults and children, Italian restaurant with terrace next to the pool, indoor garden, lounge, 24/7 reception, outdoor/indoor parking, and electric car charging station.

The sophisticated cuisine of the restaurant successfully combines local and international features, serving guests delicious dishes. The hotel features a pool & SPA area – wet and dry sauna, massage salon, where you can relax.
And the one of the neighbourhood Mamaia Nord from Constanța
Where the project ALEZZI INFINITY is located
Mamaia Nord is a special holiday destination that perfectly blends the relaxed beach atmosphere with a diverse range of entertainment activities. This area of the Mamaia resort, located to the north of the famous Siutghiol Lake, promises you a memorable experience in the heart of the Black Sea.
With its fine and sparkling sand, vast and welcoming beaches will entice you to indulge and enjoy the spectacular sunsets over the calm waters of the sea. Here, you can savor simple pleasures like leisurely strolls along the shoreline or moments of joy with friends and family in a summer setting.
Mamaia Nord offers more than just dreamy beaches. It captivates you with numerous options for fun and adventure. If you crave adrenaline and excitement, you can choose from water sports such as jet-skiing, kitesurfing, or windsurfing. The warm and tranquil waters of Siutghiol Lake are perfect for experiencing these unforgettable activities.
If you're in search of entertainment and fun, you can explore the nearby clubs and bars, which will welcome you with music and a vibrant atmosphere. Whether you want to party until dawn or enjoy a peaceful evening in one of the luxury spas in the area, Mamaia Nord caters to all preferences with its rich offerings.
and talk with one of our consultants who will present you a personalized offer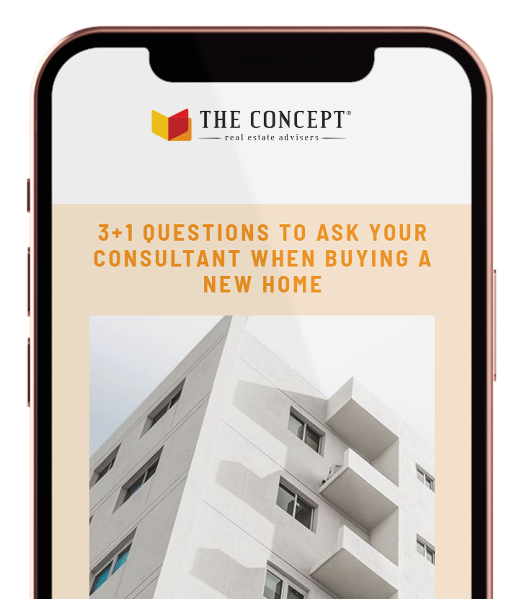 Throughout this time, I have seen many mistakes people make when buying a new home. So we've learned from their experiences and decided to share them with you.
We have prepared for you a guide with 3+1 questions to ask your consultant when buying a new home
and don't repeat on your own dime the mistakes others have made
Get in touch with us
We are processing your message.
Everything is okay
Your message has been sent!